Cover Letter For Retired Person Returning To Work
Returning to Work After Early Retirement
by Tony
(NJ)
Late in 2011 I was pushed into early retirement; a decision that was hard to make, but inevitable given the options.

It's been about 5 months since that event and I have decided that I would like to return to the workforce doing the same work I had been doing for many years - not for my previous employer of course.

Question - in my application, cover letters or email to prospective employers, should I 'explain' the past 5-6 months as the result of early retirement? Or, wait till someone asks as I am concerned that someone may see my last job 'ended' in late 2011 and it's now almost 6 months later.

Thanks.

Answer:

Hi Tony,

Honestly, it is not necessary for you to mention anything about your retirement on your application, cover letter, resume, or e-mails to prospective employers. If you were able to reach the point of retirement, you obviously have a solid work history.

Employers are more concerned with your having a solid work history than they are with how long it has been since you left your previous job.

As a recruiter, I personally would not care how long you have been unemployed, if I were considering you for a position.

Tell a potential employer that you retired if they ask why you left your previous position. Otherwise, it is irrelevant to your job search.

I would not recommend that you include the part about being "pushed into early retirement."

That could possibly sound like you are blaming your previous employer for your retirement. I know that's not your intent, but it could be perceived that way by some.

You always want to refrain from saying anything that could be viewed as unpleasing about your previous employer.

Also, it can take 6 months or even a year or more to find a job. So your being out of work for 6 months will not be a red flag for a reasonable recruiter.

I hope you find this information useful and good luck with continuing your career.

Sincerely,
Victoria E.

Click here to read or post comments
Join in and write your own page! It's easy to do. How? Simply click here to return to Job Search Questions... and Answers..
Return to Work After Retirement
Finding Your Passion Is Key to Work Happiness at This Stage of Life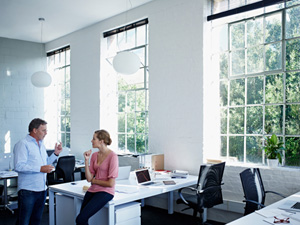 Return to Work After Retirement
Donald Sayner considers himself lucky. At 69, he's working because he wants to, not because he needs to. For many older workers today, this isn't the case. Rising healthcare costs, inadequate financial planning and rising living expenses are a few of the many reasons people are working longer.
As someone who retired and then rejoined the workforce, Sayner, a career counselor, understands the mental anguish, depression and frustration older workers who expected to retire may feel. That's why he started Jobs in Transition, a job club for retirement-age professionals still in the workforce. The workshops are offered through St. Paul-based Quality Career Services, an organization that offers job advice, counseling and networking opportunities for job seekers.
"A lot of people heading into their golden years are unable to live the life they thought they would be able to," says Sayner. "This is forcing would-be retirees to deal with an entire set of life challenges they aren't prepared to face.
Follow a New Career Path
Sayner encourages job seekers to reconsider early passions they may not have pursued for one reason or another. He says finding a job or career path instead of just a paycheck can be the key to workplace happiness at this stage of life.
"Sometimes searching for work in the field you spent your life trying to earn a living [in] just isn't going to work out," says Sayner. "Don't get into a rut where you believe you are too old to change direction. Now can be the best time to look at a new career, to do something you always dreamed of doing.
Melanie Keveles, a certified business coach who has helped older workers find passion and meaning in their current jobs or new careers, often follows the theories discussed in The Three Boxes of Life and How to Get Out of Them by Richard Bolles.
In the late '70s, Bolles predicted we would outgrow the idea that there were three stages (or three boxes) in our lifespan -– the learning stage, the work stage and the retirement stage. Bolles suggested that we were moving into a time when those stages would merge, and we would experience lifelong learning, work and play.
"For those people who for whatever reasons find themselves having to go back to work during what they had dreamed would be the stage in the life that they would be retired or playing only, it helps to recognize that such a leisure-only phase is just not always practical anymore," says Keveles.
Get Motivated to Go Back to Work
Keveles admits it's hard for retirement-age workers to get motivated for work when they feel underappreciated or that they are not contributing in a meaningful way while their peers enjoy retirement. But it's important to make the most of the situation, Keveles says. The first step is overcoming the mental barriers. Keveles suggests that by becoming receptive to the idea that working can coexist with learning and playing as you age, you might find that working again can:
Provide an opportunity to find meaning and accomplish things that are compatible with your values.

Give you a reason to get up in the morning and a community in which to operate. Isolation can be deadly as you age.

Help keep your mind and body active.

Give younger people an opportunity to get to know more older people, thereby fighting stereotypes that suggest we lose our usefulness, creativity, imagination and productivity as we age.

Keep you engaged. Examples of people working into their 60s, 70s, 80s and even 90s have shown us that people who work into these later decades often outlive those who fully retire.
Shifting your perspective is the first step, and it could be the beginning of a new and rewarding career.
Articles in This Feature: